Since their formation in 1883, Bristol Rovers have played in a number of different style kits. Although they are most associated with playing in blue and white quarters, it was 48 years from their inception before they began using these, and there was also a spell of eleven years in the 1960s and 70s where they were not worn.
Starting life as Black Arabs F.C. in 1883, they originally played in black shirts with a yellow sash. Following this they went through various different colour schemes, most notably fourteen years in black and white stripes, before finally settling on the blue and white quarters in 1931.
The quarters were introduced at the request of then-manager Albert Prince-Cox, who felt that the design would make the players look larger and more intimidating to the opposition, and they remained as the home kit design until 1962 when the team began playing in stripes, and later in plain blue jerseys. The quarters returned in 1973 and have remained in place ever since.
Note: All images on this page are copyright Historical Football Kits and reproduced by kind permission.
The 2010s
Edit
The 2000s
Edit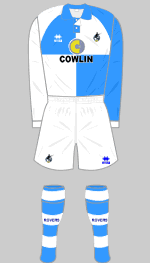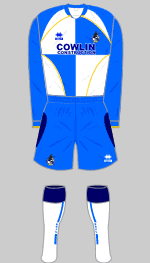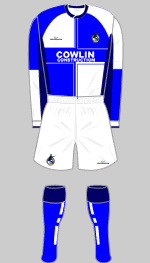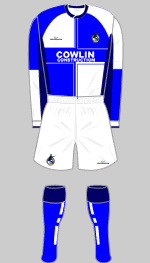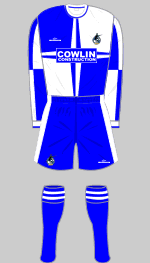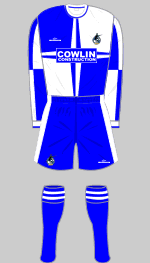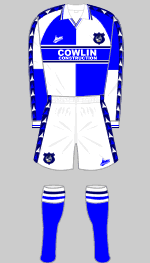 The 1990s
Edit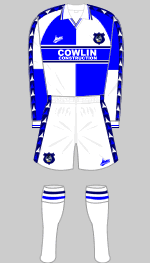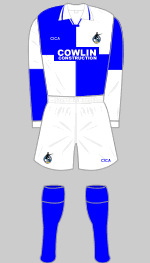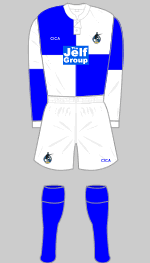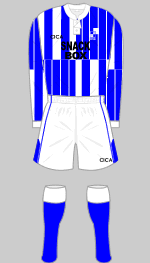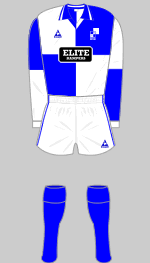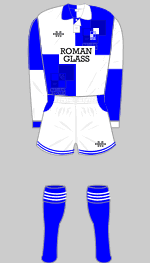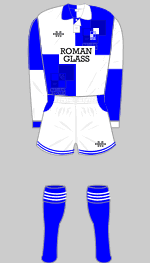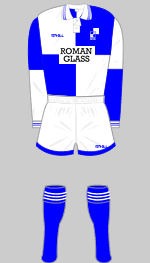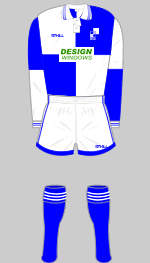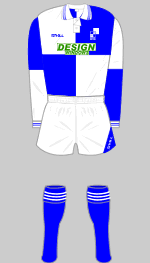 The 1980s
Edit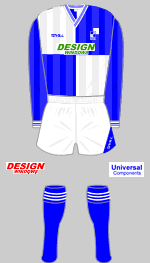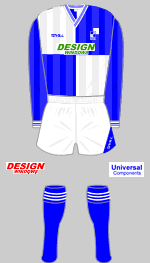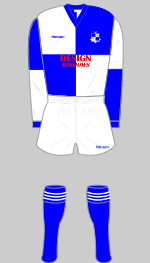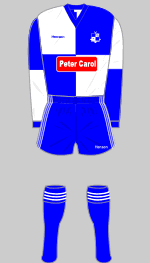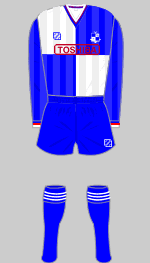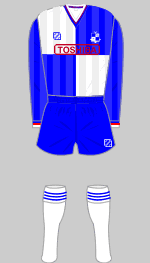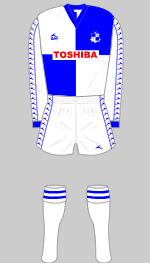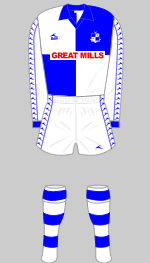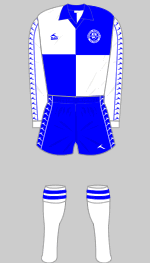 The 1970s
Edit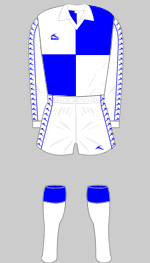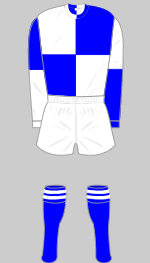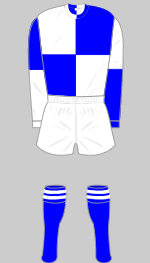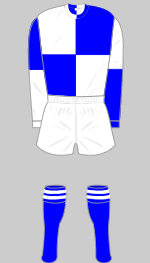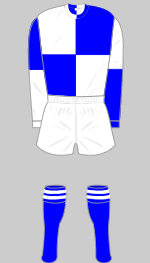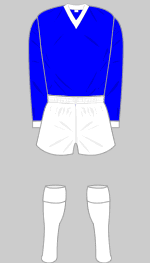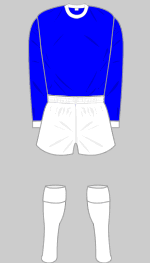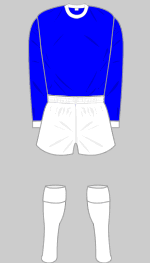 The 1960s
Edit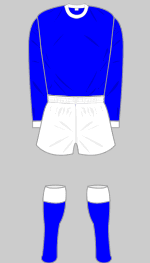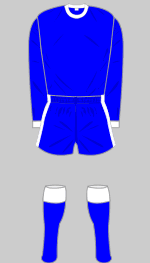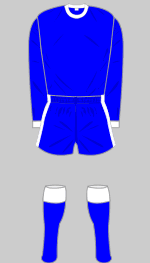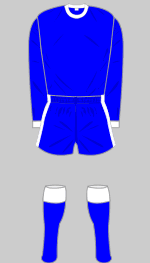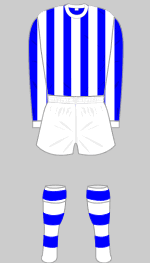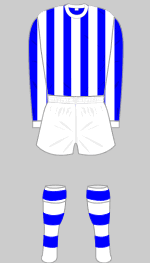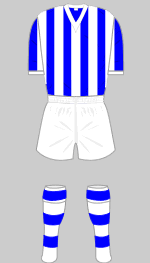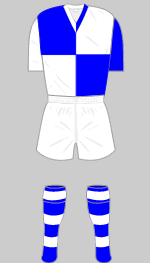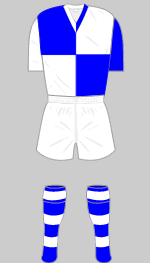 The 1950s
Edit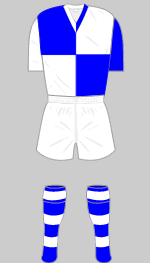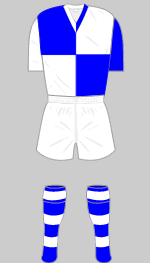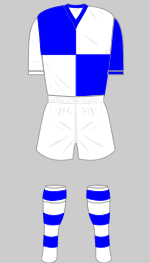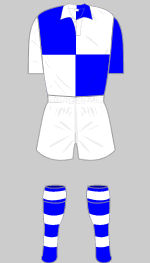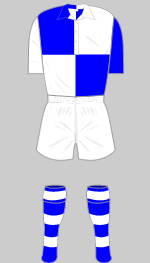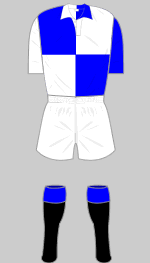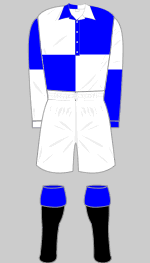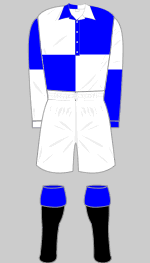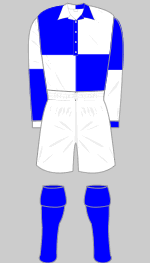 The 1940s
Edit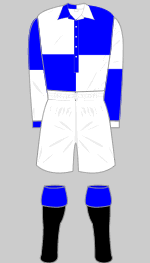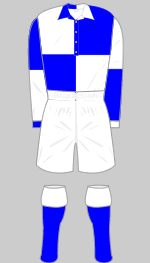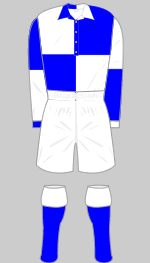 Inter-war
Edit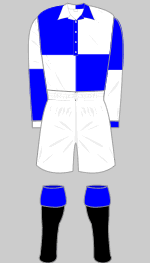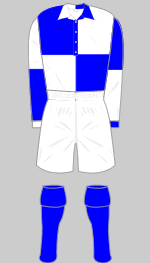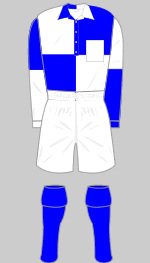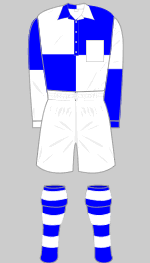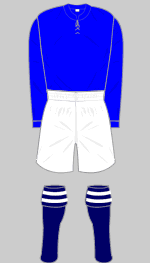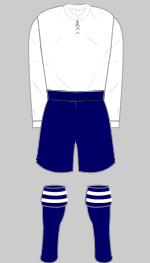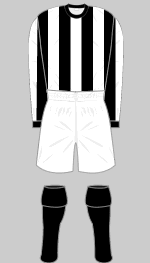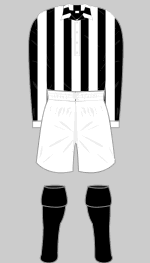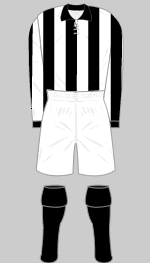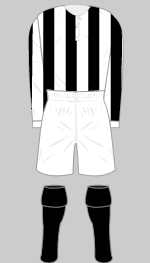 1898–1900
Edit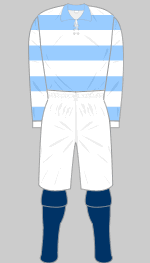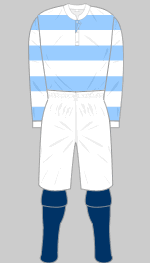 Kit described in Stephen Byrne & Mike Jay's Bristol Rovers Football Club: The Definitive History 1883-2003 as being 'green and buff'. The exact shade and configuration of these colours is not known.