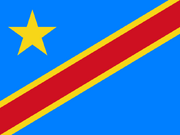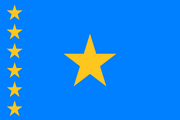 Only one Congolese player has ever been on the books of Bristol Rovers. Jean-Paul Kalala joined The Pirates from Yeovil Town in January 2011, some five years after his last international cap.
Kalala made his debut for the Democratic Republic of Congo in 2002 and was a member of their squad for the 2004 and 2006 Africa Cup of Nations tournaments. He played only occasionally though, making just seven appearances in the four years up to his final cap in 2006.
Ad blocker interference detected!
Wikia is a free-to-use site that makes money from advertising. We have a modified experience for viewers using ad blockers

Wikia is not accessible if you've made further modifications. Remove the custom ad blocker rule(s) and the page will load as expected.